Connect with your social network account
Posts: 838
Joined: Tue Mar 24, 2015 7:10 pm
Location: Illinois
Loving it, DM! Two more weeks and it'll be time to set up the pool in preparation for Memorial Day weekend! -insert old 6 Flags old man dancing theme here-
---
Same here, DM!
Temps finally in the mid 80s here as well
And like Rusty ... also loving it!
---
It got up to 87 degrees here!
---
You were warmer there than I was here!
(Well, by a few degrees anyway
)
---
Wow, what a wild couple of days!
The other day, we had a high temp of 101 degrees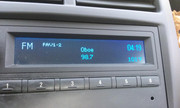 Today, it is cooler, but we are getting alot of rain. Some areas will get 2-3 inches!
---
Similar weather here... but not quite that hot. About a few degrees below what it was out there here yesterday (99º). Cooler here today (30th) but with a nice breeze. But...
looks like it's going to be cloudy (as in rain clouds tomorrow)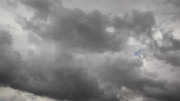 ---
Posts: 838
Joined: Tue Mar 24, 2015 7:10 pm
Location: Illinois
I hear ya DM and 1-C.. We had a real feel of 106 on Sunday before a small system came through and cooled it down into the real feel in the mid 90's.
A big nasty storm just went south of us, but nailed a couple small towns down that way. High winds uprooted trees, tore roofs off of houses and took down power lines. All in 10 minutes time and -poof- gone. Tis the time of year for crazy-nasty weather in the midwest.
---
Users browsing this forum: No registered users and 1 guest